That Friday Feeling
At Elect Club, we love what we do professionally, but it is essential to sprinkle play and relaxation over our weekends. Sharing our plans fills the office with #FridayVibes. Here's a peek into how our team will be making the most of all London has to offer this weekend.
Drinks
Burlock Rum Room, Central London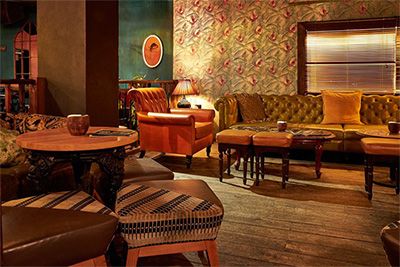 A hidden gem just off Oxford Street. The Burlock Rum Bar is a Havana style basement bar said to be the ultimate rum room in London. Decorated with vintage prints and super cosy, authentic furnishings, this unique spot is an Elect Club favourite. Perfect for après work cocktails and weekend date nights.
https://www.burlocklondon.co.uk/
Nine Lives, Bermondsey Street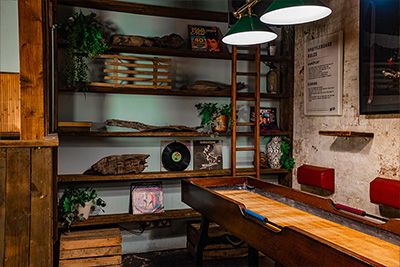 Tucked away in a Victorian basement, Nine Lives is the place to go for great music, fabulous cocktails and #FridayVibes. Iconic chef El Tigre of Guadalajara has created a delicious menu of fresh, seasonal tacos, inspired by 70s Southern California. Hang around for after dark dancing!
Eats
OXO Tower Restaurant, South Bank
We love the stunning views and great British produce at the OXO Tower Restaurant. For a sophisticated treat, the Elect Club team particularly enjoy indulging in an Afternoon Tea, taking in the views of St Paul's and the River Thames. Executive Head Chef, Jeremy Bloor, has created a gorgeous menu with a wine-list handpicked by the OXO Tower Restuarant's sommeliers. This is a place for those who adore fine-dining and a fantastic location. Originally a power station for the General Post Office, look out for the famous art deco windows on the Tower.
Dishes include:
Smoked haddock scotch egg, creamed leeks and truffle, monks beard
Dorset crab salad, sweet potato, cobnut, vanilla and apples, red mustard leaves
Hand dived Scottish scallops, Jerusalem artichoke, apple, chicken wings, chorizo crumble
https://oxotowerrestaurant.com/
Restaurant Story, Tooley Street, London
For fresh and contemporary British food, Restaurant Story is a real delight. Chef Patron, Tom Sellers, trained at some of the world's top restaurants. As a young chef he dreamed of serving food that invoked memory and narrative. With Restaurant Story his dream most definitely has come true! The Elect team love this magical, imaginative venue. The menu includes a Tasting Menu, including the below inspired snacks:
Chicken & Oyster - fine beans & XO butter sauce
Candle Parker - house roll, beef extract & pickled celery
Dorset Snail - "bolognese"
Cod Champagne - beurre blanc & melted leeks
https://restaurantstory.co.uk/
Whether you are spending the weekend with friends, a partner, or enjoying some much-deserved 'me-time', don't forget to check out our What's On feature for 'Elect Club Recommended' events in your area.
Get in touch to find out what our memberships can do for you!
Jenny, our membership adviser will get in touch with you to go through your options.
London has always been a cultural and social centre. If you need any encouragement to make plans to enjoy our city this weekend, here are a few more great reasons:
London offers theatres, galleries, live music, parks, bars and restaurants on every corner! It also ranks as the 4th safest city to live in the UK.
Our diverse and cosmopolitan city has something for everyone. London is among the world´s most international cities, excelling in everything from history to fine dining. This is a city of imaginative, independent thinkers.
Enjoy feeling those #FridayVibes!